Get something special from us.
We always have been here for your solution.
Since 1991
Since 1991 we have provided our customer with best solutions based on our experience and know-how for 30 years.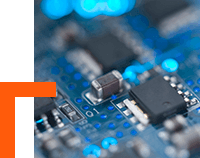 1991
- Establish private company Filco co.. Develop market of liquid/gas filter and related equipment focused on automobile and chemical industries.
2000
- Exclusive distributorship with domnickhunter U.K. Establish Korea Kajika Filter Co. with starting sales in Japan market. Expand bagfilter product and market.
2000
Establish Filco Co.Ltd. Expand sales and service of compressed air/gas purification products. Strategic cooperation with domestic manufacturer of compressed air filter and dryer
2001
Develop package product including air compressor and related equipment and expand market. Build new facility of bagfilter and intensify the business. Establish network for bagfilter sales in Japan and Singapore
2003
Open branch office in China. Make a contract to supply Railway related product and military product
2006
Move main factory to Ilsan, Goyang City
2010
Contract distributorship with Parker Korea. / Expand product range including hydraulic and pnematic system and filters. Technical cooperation with Atlascopco Korea and Yujin Machinary
2011
Establish R&D division with a license from government. Merge Korea Kajika Filter and Filcointech into Kajikaintech Co.,Ltd.
2013
Move the office and factory to Joongsan-dong. Company is dedicated as a global growth ladder corporation. Patent (Magnetic bar with easy cleaning) no. 10-1312033
2014
Certification of Venture Enterprise from government. Indicated as a good company in Goyang City. Open branch office in Jeonju.
2017
Move Jeonju Office to Kwangju and changed the name as Kwangju branch.
2018
Certification from government as a Prospective Company in Gyeonggido, Korea
2019
Open new office of Ulsan branch
2019
Open new office of Ulsan branch
2021
Open new office of Cheongju branch and Gwangju branch move to other place in Gwangju.
Industries
Automobile, Eletronics/Semiconductor, Paint/Ink, Food, Phamaceutical, Fine Chemical, Petrochemical Industries
Branch Offices
Head office / Factory

804, 803, 802, 801 C-dong, DaeBangTriplaonTower, 158, Haneulmaeul-ro, Ilsandong-gu, Goyang-si, Gyeonggi-do, Korea

TEL

031-919-9225

FAX

031-919-9223

Ulsan Branch

40, Dongcheon 1-gil, Jung-gu. Ulsan, Korea (Seyoung high-Tech C809 )

TEL

052-256-7541

FAX

052-256-7540

Gwangju Branch

948 Maewol-dong, Seo-gu, Kwangju, Korea

TEL

062-375-9225

FAX

062-375-9223

Cheongju Branch

672 Bongmyeong-dong, Heungdeok-gu, Cheongju, Chungcheongbuk-do, Korea

Kajika Japan

2-11-2-710 Takashima, Nishi-ku, Yokohama, 220-0011, Japan

TEL

+81-45-440-4012

FAX

+81-45-440-4013

Kajika Singapore

51, Bukit Batok Crescent #08-12 Unity Centre Singapore 658077

TEL

+65-6563-0657

FAX

+65-6563-1395